More responsible procurement as part of customers' everyday operations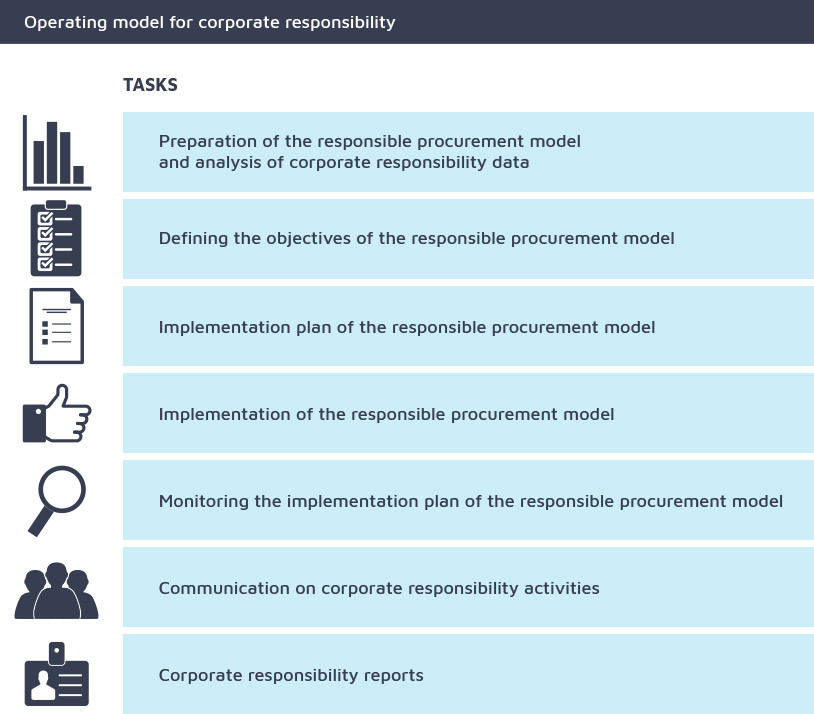 The procurement development unit's achievements for 2017 included the preparation of an operating model that helps improve customer organisations' corporate responsibility. Completed in late 2017, the model will be used in the development of customers' responsibility-related activities.
"The purpose of the operating model for responsible procurement is to increase the management's awareness of responsible procurement and improve management engagement in its development. The goal of the model is to have responsibility taken into consideration in every stage of procurement and to incorporate responsibility matters in organisations' procurement strategies", says Development Manager Liisa Lehtomäki.
Corporate responsibility is taken into account in Hansel's tendering competition services, too, i.e. in consultation offered to customers when they carry out their own tendering processes.
"We always tell customers about the various possibilities they have in taking corporate responsibility into consideration. The final decision on which absolute requirements are included in the tendering requirements is always made by the customer. Tendering processes can revolve around anything from information systems to research equipment, and the practices for observing corporate responsibility vary widely from one object of acquisition to the next", says Unit Manager Ilkka Sihvola.
Top